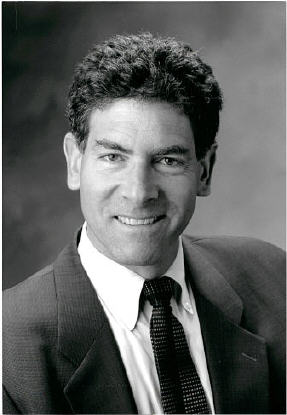 John C. Plotkin
GREGORY & PLOTKIN, LLC
1331 17th Street, Suite 1060
Denver, Colorado 80202
303/292-1932(Direct Phone)
303/292-9121(Facsimile)
303/263-5407 (Mobile)
303/292-9122(Firm Phone)
www.lawyers.com/sterling-gregorylaw(Firm Web-site)
JPlotkin at JCPLaw.com (E-mail)
Attorney Plotkin is a member of the law firm Gregory & Plotkin, LLC. He concentrates on complex business and commercial diputes and litigation in federal and state courts. His practice includes bankruptcy, real property valuation (including tax and condemnation), construction defect, securities, corporate governance, real property, contract and general business and commercial disputes and litigation.
Attorney Plotkin treats each matter as a unique problem and tailors the solution (be it by negotiation or litigation) to the specific interests of his client. He strives to resolve such problems in as cost effective manner as possible.
John Plotkin has received the highest ethical and professional rating (AV) that may be awarded to an attorney by the national rating directory, Martindale-Hubbell.
EDUCATION
John Plotkin graduated from the University of Michigan Law School, Ann Arbor, Michigan, J.D.,cum laude, 1982.
He graduated from Brown University, Providence,Rhode Island, A.B. Economics, 1978.
He attended Colorado College, Colorado Springs, Colorado, 1973-1975.
BACKGROUND AND EXPERIENCE
Attorney Plotkin has practiced law for over 20 years. He has appeared in federal and state courts in many jurisdictions including Colorado, Florida, Maine, Massachusetts, Rhode Island, Virginia and Washington.
Attorney Plotkin has experience in all phases of litigation in state and federal courts including numerous first chair trials and appeals. He has experience in diverse substantive matters including bankruptcy litigation, property valuation litigation, construction defect litigation, securities and corporate governance litigation, contract litigation and business and commercial litigation generally.
A partial list of Attorney Plotkin's notable trials and other recent cases includes the following:
A six day eminent domain jury trial that resulted in a 6 million dollar jury verdict in Massachusetts Superior Court.
A sixteen day trial before the Massachusetts Appellate Tax Board that resulted in tax relief of more than 3.8 million dollars for owners of a Boston office tower. The award was affirmed by the Massachusetts Supreme Judicial Court.
A two day Bankruptcy Court trial in Virginia concerning the value of shoe manufacturing equipment that resulted in an award of full value (about 1.5 million dollars) in favor of a secured creditor client.
Preparation of the defense of a class action construction defect case in Jefferson County District Court (Colorado) that was settled before trial.
Trial in federal court in Colorado concerning a contract for medical billing.
Three day arbitration in a construction dispute resulting in a favorable result for the hotel developer client.
Resolution of a large commercial case prior to a scheduled two week trial in the United States District Court.
Dismissal of a fraudulent transfer case based upon the Colorado statute of repose.
Reported Cases: Olympia & York State Street Co. v. Board of Assessors of Boston, 428 Mass. 236, 700 N.E.2d 533 (1998); Curley v. Mobil Oil Corp., 860 F.2d 1129 (1st Cir. 1988); Fleet Credit Corp. v. Sion, 893 F.2d 441 (1st Cir. 1990); Gagliardi v. Trifoods, International, 1996 U.S. Dist. LEXIS 17934 (E.D.Pa. 1996); Ferrari v. Family Mutual Savings Bank, 186 B.R. 329 (Bankr.D.Mass. 1995); Frontier Enterprises, Inc. v. Anchor Co. of Marblehead, 404 Mass. 506, 536 N.E.2d 352 (1989).

Attorney Plotkin joined Sterling & Gregory, LLC in November, 2004. The firm became Sterling, Gregory & Plotkin, LLC effective January 1, 2006. The firm became Gregory & Plotkin, LLC effective June 1, 2008. He was a member of Rubner Padjen Plotkin & Laufer LLC from April, 2003 through October, 2004. He practiced with the Denver, Colorado law firm Fleishman, Sterling, Gregory & Shapiro, P.C. from 2000 until August, 2002, when he opened his own practice.
Attorney Plotkin practiced with the Boston office of the law firm Mintz, Levin, Cohn, Ferris, Glovsky and Popeo, P.C., from 1985 through 1999.
He practiced with a Seattle,Washington law firm, Bogle & Gates, from 1983 through 1985.
PROFESSIONAL AFFILIATIONS AND INVOLVEMENT
Attorney Plotkin has been admitted to the bar of the states of Washington (1982, no longer a member), Massachusetts (1985, no longer member), and Colorado (1999, No. 031035).
He was appointed to the Planning Commission of the City of Lakewood, Colorado in 2004 and he has served as the Planning Commission's Chairman. He has served on and chaired a number of task forces for the City of Lakewood, Colorado in 2005.
Attorney Plotkin is a member of the Board of Directors of the Mountain States Region of the Anti-Defamation League.
He is a member of the Board of Directors of the Denver Preschool Program.
He is a member of the American Bar Association and serves as Membership Co-Chair of the ABA's Litigation Section, Committee on Condemnation, Zoning and Land Use. He was twice honored by the American Bar Association's Litigation Section as an outstanding Sub-Committee Chair.
He is an active member of the Colorado Bar Association and the Denver Bar Association and is a former member of state and local bar associations in Massachusetts and Washington.
Attorney Plotkin was a panelist and speaker at the Annual Eminent Domain Conference, CLE International, August, 2001. He was a speaker at the 2003 EntConnect Conference in Denver, Colorado. He was a panelist and speaker at the Regulatory Takings Conference, CLE International, June, 2003. He was a panelist and speaker at the November, 2005 Lorman Educational Services Conference on Eminent Domain in Colorado. He was a panelist and speaker at a 2007 Conference on Eminent Domain for Civil Engineers and Surveyors. He has also been a contributor to the Colorado Real Estate Journal; "If your property may be taken, be prepared for Condemnation" (7/19/2000), "Towering values: What is an office building worth today?" (8/1/2001), " Modest proposal: Include citizen input in transportation decisions" (10/19/2005)